Eurokarst 2022 will be held at the Faculty of Law of the University of Malaga (Facultad de Derecho, in Spanish), located at the Teatinos Campus (Av. Louis Pasteur, 26; 29071, Malaga).
The Faculty of Law has one of the largest auditoriums in the entire University of Malaga, the Aula Magna, with more than 500 seats. The plenary sessions of Eurokarst 2022 will take place there, in addition to some of the parallel sessions, which will also be held in a nearby lecture hall.
The faculty has a very large main hall, where celebrating coffee breaks and poster sessions and hosting exhibition tables of sponsors and collaborators.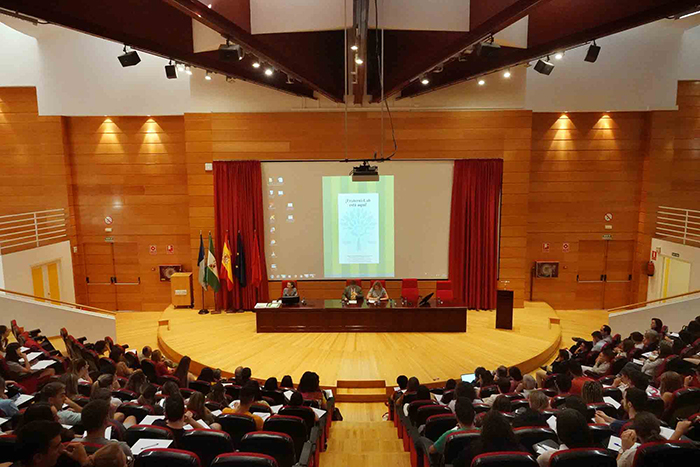 Getting to the Teatinos campus is easy from the city centre. It can be reached from the Alameda Principal by bus number 8, which stops right in front of the law school. The metro also connects the university campus with the María Zambrano train station, close to the historic centre of the city.